Paloma García García
VIRTUAL DEATH
International competition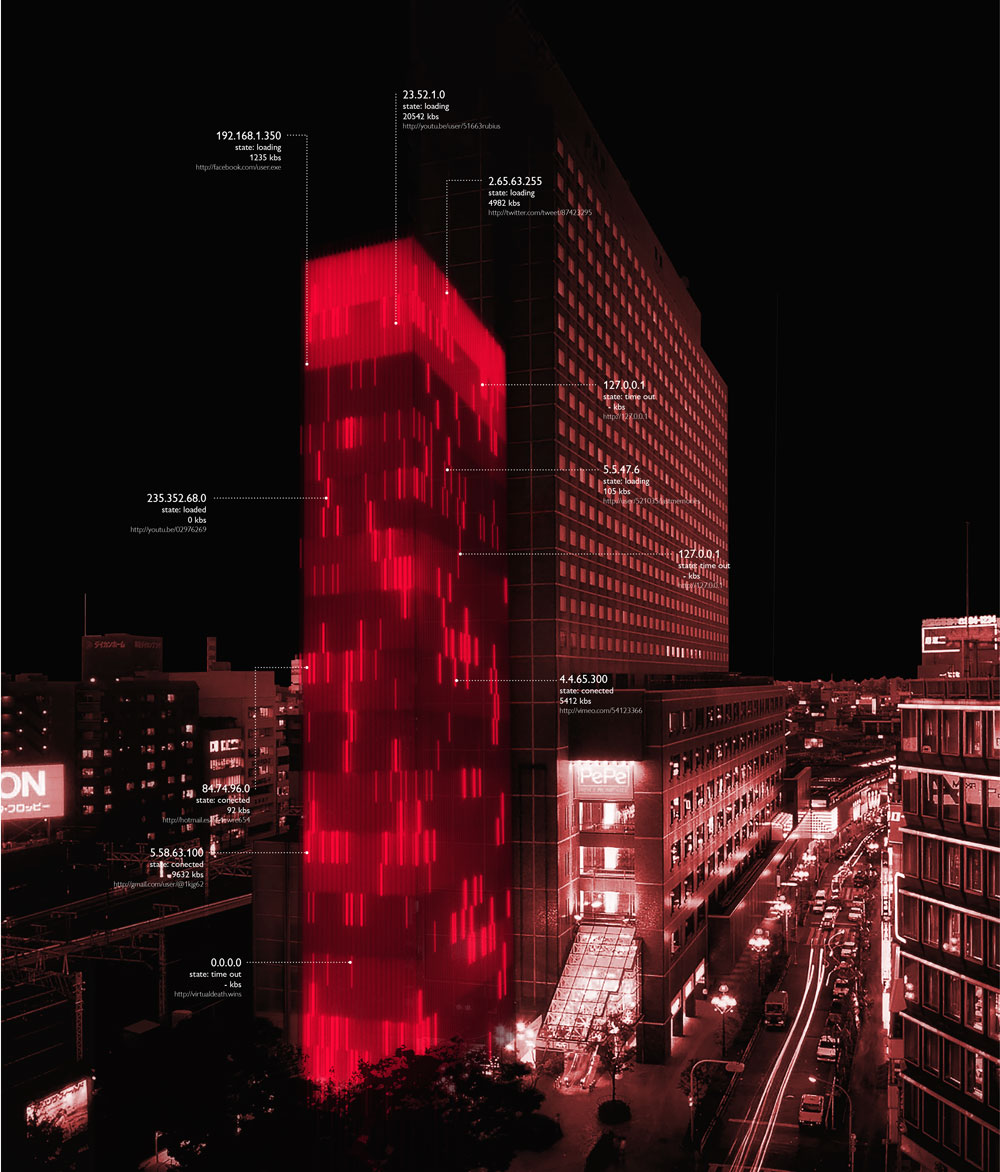 This project is a collaboration with: G.Barahona and R.Conde

During life, we generate a large volume of information through social networks. When we die, this digital heritage is in the hands of private corporations (Facebook, Google,...) that is not able to guarantee the preservation os such data in the future. Should they lose millions of memories that make up the heritage of family and friends?

"Virtual Death" represents a new concep of cemetery, the cyber death of humans in the 21st century. Online accounts and social network profiles currently remain in an uncertain place when users die. This building is a mega-storage place where the virtual information can be consulted by relatives or friends through their own electronic devices.

These consultations are carried out by lifi connection located on the red lights that articulate the facade, these tubes allow also manifest the presence of death in the city. The columbarium are server rooms to store a massive amount of information from each person in a extremely reduced space, and the new cemetery is understood as a promenade .among them.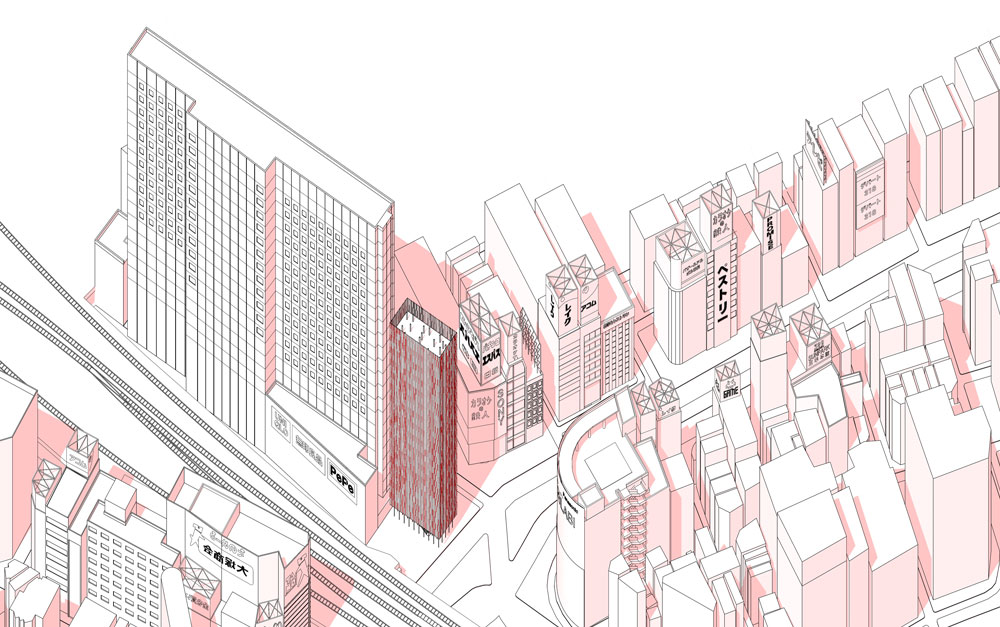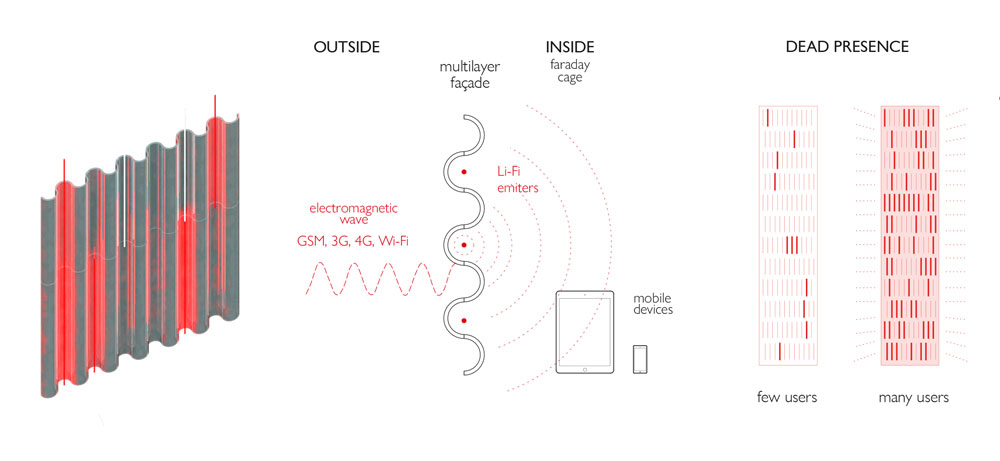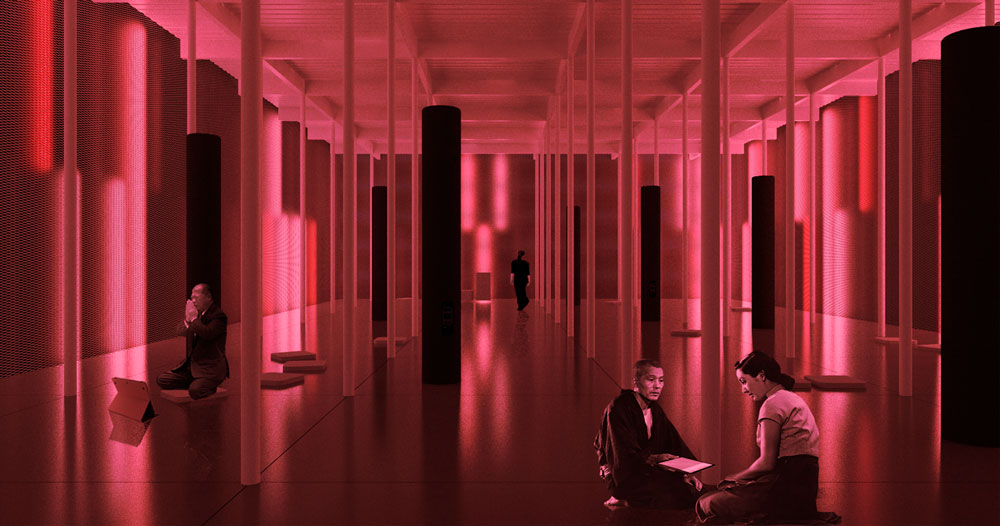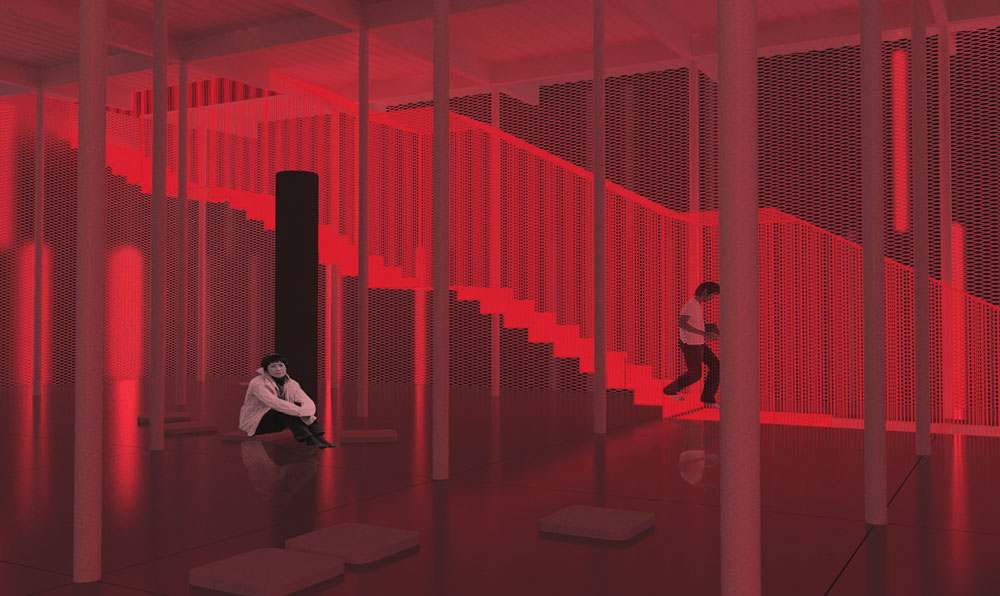 BACK TO INDEX