Paloma García García
TORRE AMERICAS PATRIA
GUADALAJARA, MEXICO. 2018
Skyscraper · estudioHerreros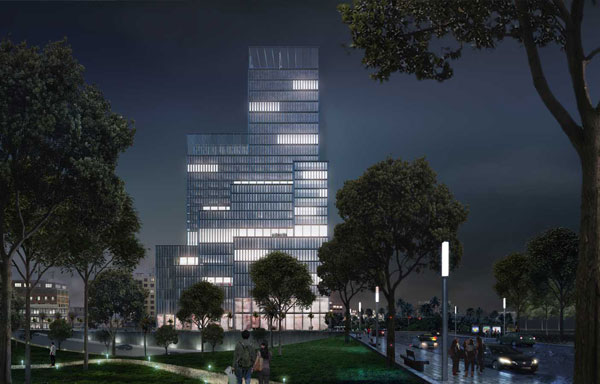 This project has been developed by estudioherreros where I participated as part of their international team, to see the complete information goHERE
The TAP project (Américas-Patria Tower) is a mixed-use building that includes underground public parking, commercial uses, above-ground automated parking, hotel and offices of different formats. The morphology of the building assumes its urban responsibility that gives it a location visible from long distances, at the corner of two important arteries of the city. From this awareness, the volume is developed vertically, seeking the stylization of its silhouette in an upward direction by means of setbacks from the prism of maximum commercial occupation on the first floor to the high-end offices that house the small representative installations of the highest levels, contributing a recognizable presence to the urban scene.

The building, with its successive setbacks, will generate recreational terraces with vegetation that will accommodate various uses such as outdoor dining areas, the hotel pool, meeting places for office users and the organization of all kinds of outdoor meetings.

Given the imposing presence of the building, a light facade is sought with well-marked lines formed by two families of construction elements, the deepest of which basically consists of a cladding of lightly colored glass that will tend to blend in with the tonalities of the sky and clouds at all times without producing the undesirable mirror effect, implemented over a carpentry of vertical and horizontal crossbars that insists on the geometric simplicity of the building that bases its uniqueness on the morphological richness of its setbacks.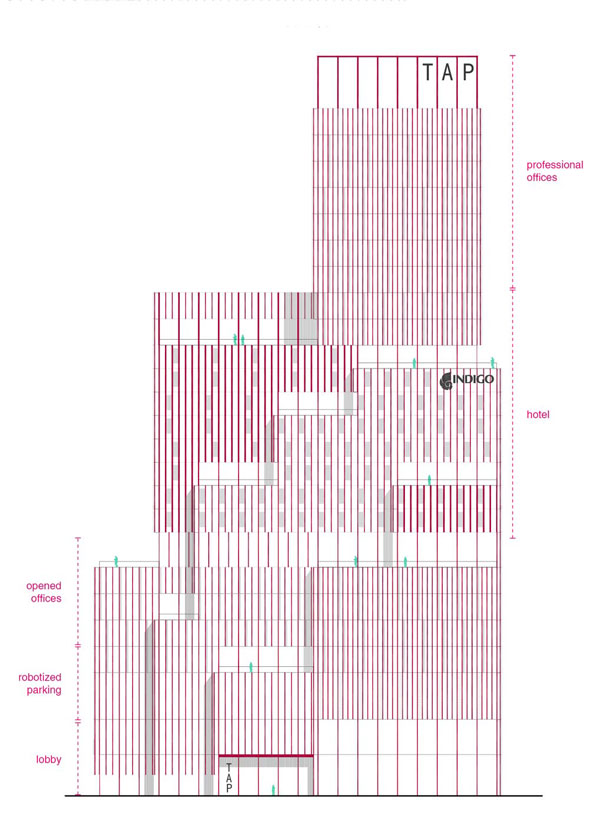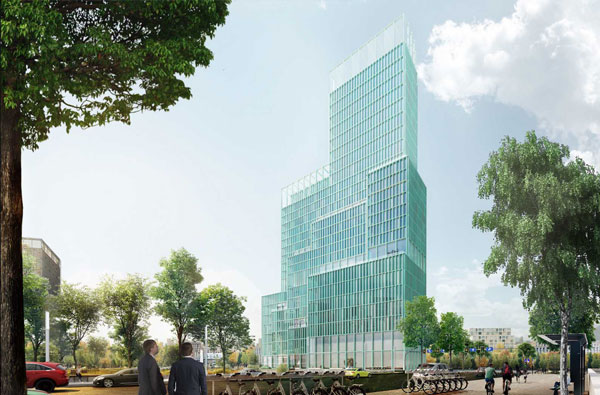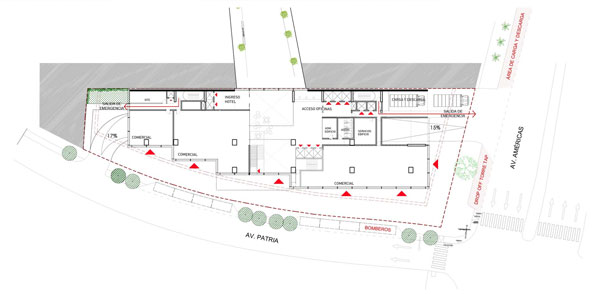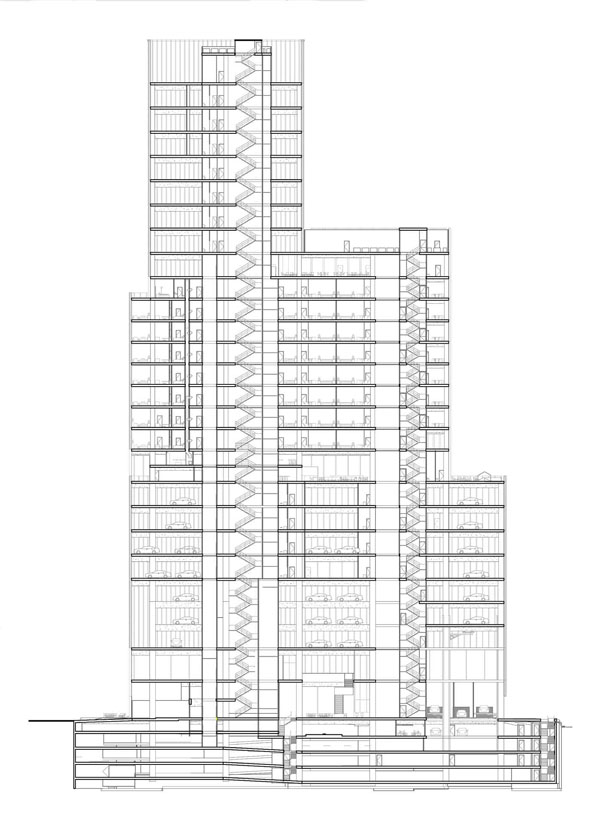 BACK TO INDEX