Paloma García García
POP STRUCTURE
LONDON, UNITED KINGDOM. 2015
Architecture · Restoration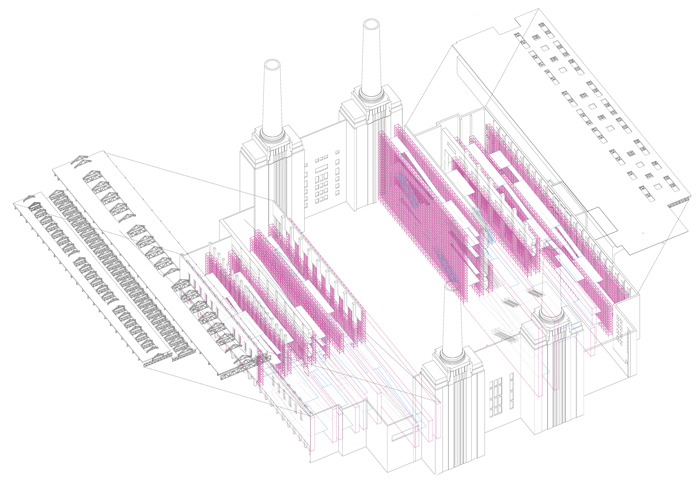 This project has been developed by estudioherreros where I participated as part of their international team, to see the complete information goHERE
Battersea, next to Thames river, is an industrial early-twentieth-century coal-fired power station. One of the biggest in UK, it was decommissioned in 1983 when coal production became uneconomic. To activate this area it was decided to reuse the building and to transform de old powerhouse into the home of Pop art centre for the promotion and knowledge of this art in England and abroad.
The power station is an important London landmark , its four towering chimneys make an unmistakable outline. The restoration of the colossal proportions red-brick facades allows to understand the importance to preserve history. The challenge throughout the design was to create a hybrid of tradition and Pop art without fundamentally altering the outside appearante.
The building is composed by two extended constructed parts with a large-scale yard in the middle. Each part is itself divided into 2 or 3 long halls. The walls that separate this halls have to coexist with the new lengthened scaffolding structure. These dense and narrow structural bands contain all the necessary systems in a museum leaving completely free the space between them. The structure is used as backdrop for the location of exhibits.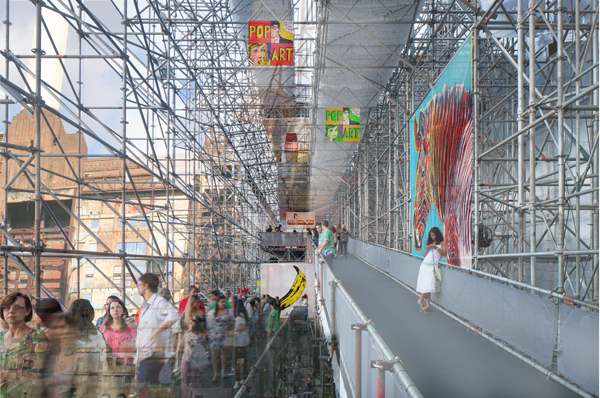 Visitors go through the lenghthy and tight space in between the structural bands, each of this scope include a different sort of art, such as painting, sculpture or music. Ramps have an essential role here allowing to communicate the lightweight platforms that contain the most significant works, creating a dynamic itinerary and making an esay access for disabled people.
Versatility is the best feature of this structure. The spaces can be constantly updated in line with the shifting temporary and permanent collections. This changes can be stablished indoor or inserting new temporal structures in the huge yard.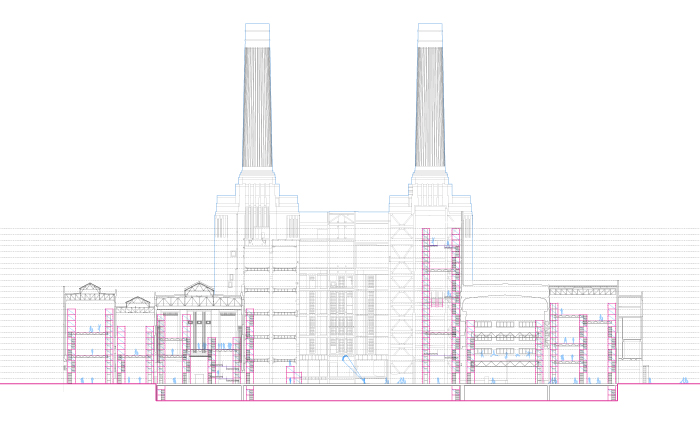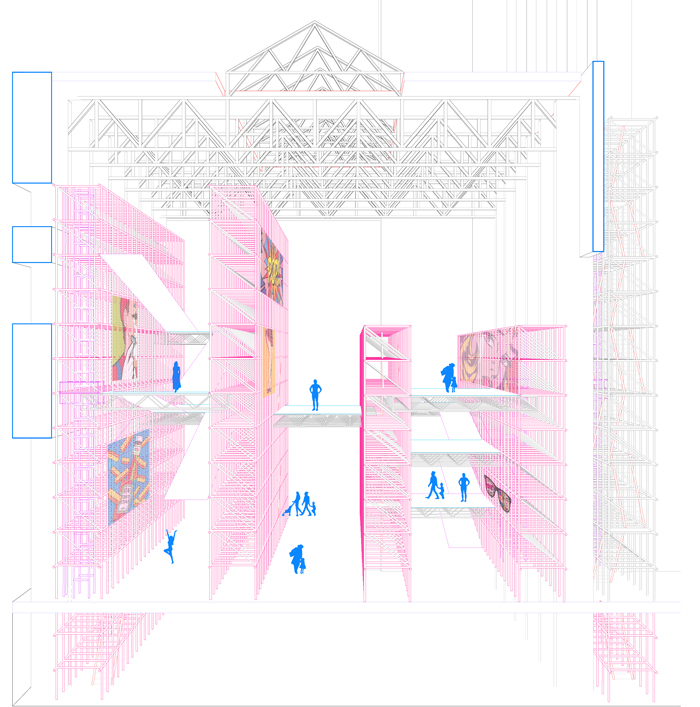 BACK TO INDEX