Paloma García García
ECOCITÉ
MARSEILLE, FRANCE. 2018
Housing · estudioHerreros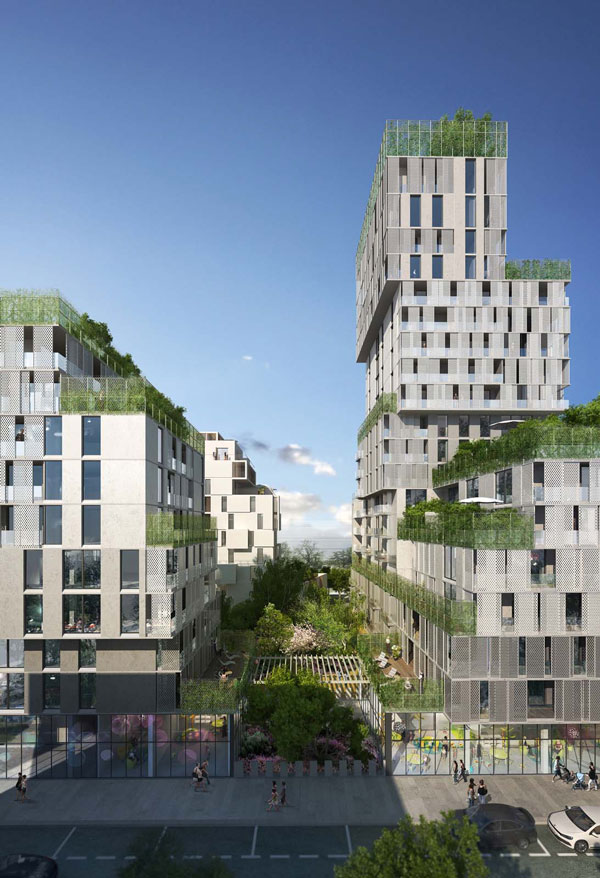 This project has been developed by estudioherreros where I participated as part of their international team, to see the complete information goHERE
EuroMed is the development that is being built in Marseille on the layout of the old port in accordance with the Master Plan drafted by Yves Lion. The plan develops the EcoCité concept, which seeks a well-settled ground plan of a certain density in which the streets and squares are clearly drawn, and an aerial plan in which the number of floors of the buildings is reduced and the distances between them are increased so that the homes can benefit from the long views, sunsets and sea breezes.

Our project focuses on this ascending shape of the prism section and the diverse depth of the facades that will create an essential piece of the architectural approach: the loggias with which each unit establishes a transitional space between the interior and the exterior. With this, we want living in EuroMed to offer the added value of the feeling of belonging to an urban enclave in which the succession: bustling streets – leafy gardens – intimate loggia – collective rooftop terrace – makes up the great architectural argument for making the act of living here a contemporary experience, deeply involved in urban culture and environmental sensitivity at the same time.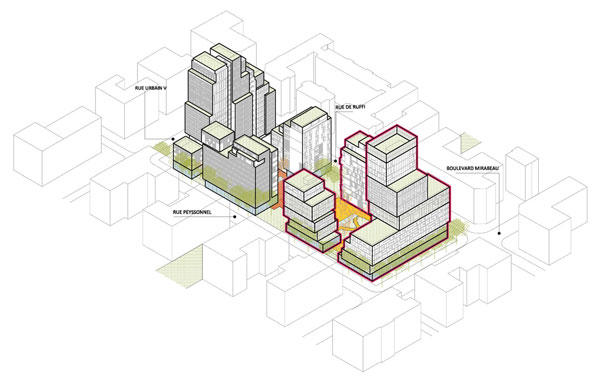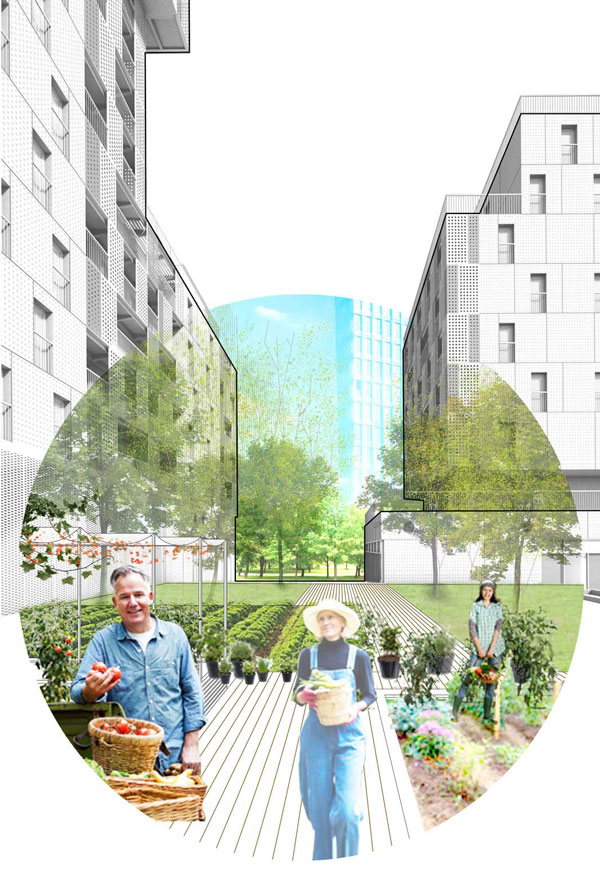 As a social experiment, the project proposes, or rather "de-problems", the coexistence of social housing and other free-market housing. This policy, which estudio Herreros has implemented in other projects (see Housing in Sant Boi) constitutes a manifesto about the differences invented by the prejudices that hinder the opportunities that many need.

The profusion of collective gardens and terraces with rural and agricultural programs will encourage this meeting of children and adults in a community that architecture makes possible. All the rooms in the dwellings have a direct relationship to the loggia formed by a mixture of concrete panels whose texture becomes the pattern of the perforations of the light, and mobile pieces that regulate the protection and exposure to the climate of Marseilles.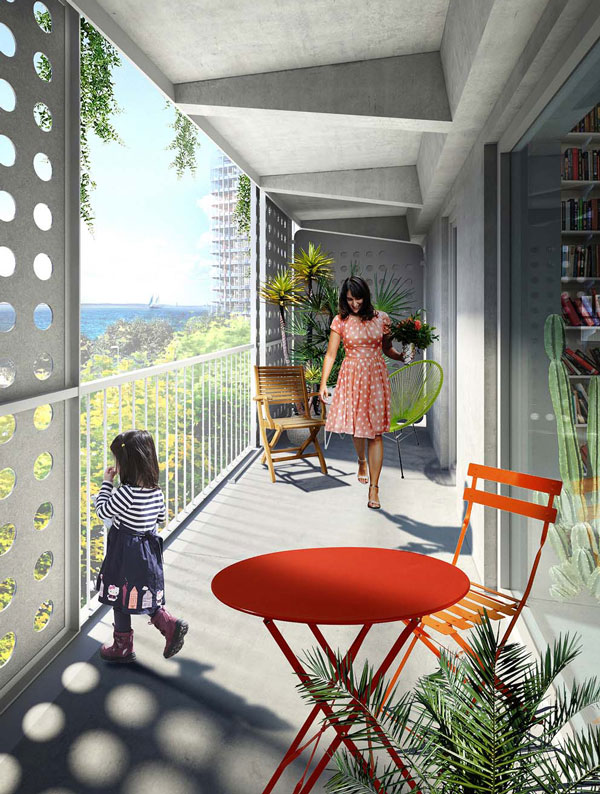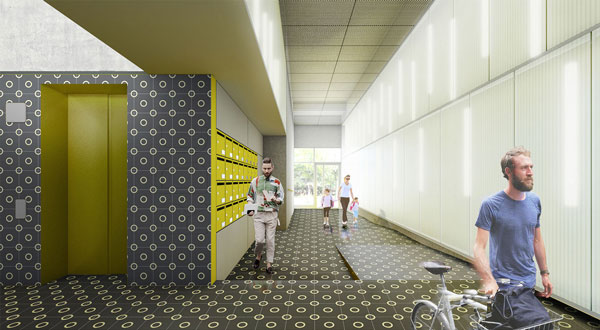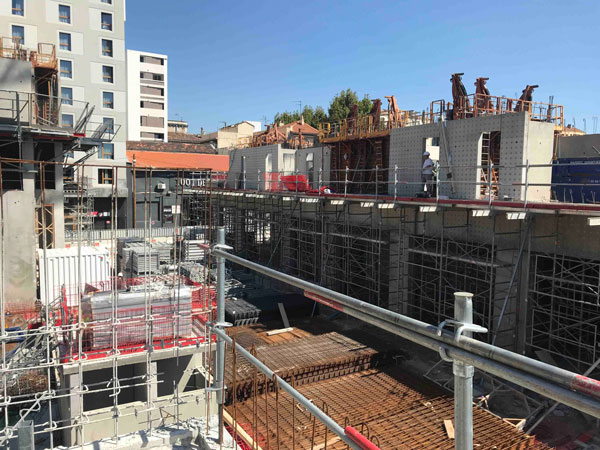 BACK TO INDEX